August 27, 2018
In
Uncategorized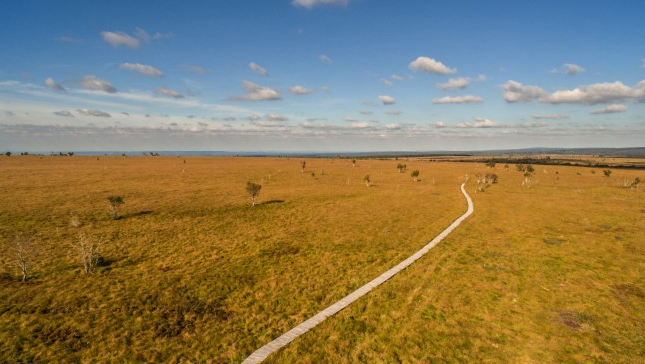 CHRIS WATSON workshop update
For the workshop with legendary field recordist and former Cabaret Voltaire member Chris Watson at the 2018 Meakusma Festival, there are still a few places available.

Chris Watson needs no introduction. After leaving Cabaret Voltaire in 1981, he set out on a career as a field recordist specialized in natural history. His work is mostly released on the Touch label. He also works for television, radio and makes installations. He also does work for computer games.

Participants to the workshop will meet with and be taken on a sound walk and night recording session in the High Fens by Chris Watson and Mike Harding of the Touch label. Afterwards, an audio CD will be published using the recordings.

We are proud to have Watson and Harding over at the festival as their presence and the planned CD with audience participation is very much what the Meakusma Festival wishes to stand for.

---
Listen to the stunning Ol-Olool-O from Watson's Weather report album.
The 18th installment of the Touch Radio podcast series offers a very interesting and beautiful insight into Watson's way of working. Recorded on the Alcedo Volcano on  Isla Isabella, the largest of the Galápagos Islands.
https://sounds.bl.uk/Arts-literature-and-performance/Touch-Radio/028M-C1428X0018XX-0100V0
The below snippet of an interview of Watson in the The Quietus online magazine in 2013 explains a young Watson's realization that the tape recorder is in fact a musical instrument.
"It all started before and during my time with Cabaret Voltaire. At the time I wasn't aware of it, but my parents buying me a tape recorder when I was 11 was the trigger. It was a battery-powered portable tape recorder. I recorded everything in the house, and I realised that with batteries and a little microphone you could take it outside, and that was really liberating. Then I got into manipulating and listening back to it, it became a way of tuning in. Then I gradually became aware – this is the late 1960s and early 70s – of musique concrete. There's this fantastic book I remember, I've still got it upstairs, called Composing With Tape Recorders. I'd got a tape recorder and I was interested in the idea of applying things musically, and I couldn't believe it, that a grown-up had written this book. That got me interested in the idea of using the tape recorder as an instrument."
more information regarding workshop registration and schedule can be found