June 16, 2017
In
Uncategorized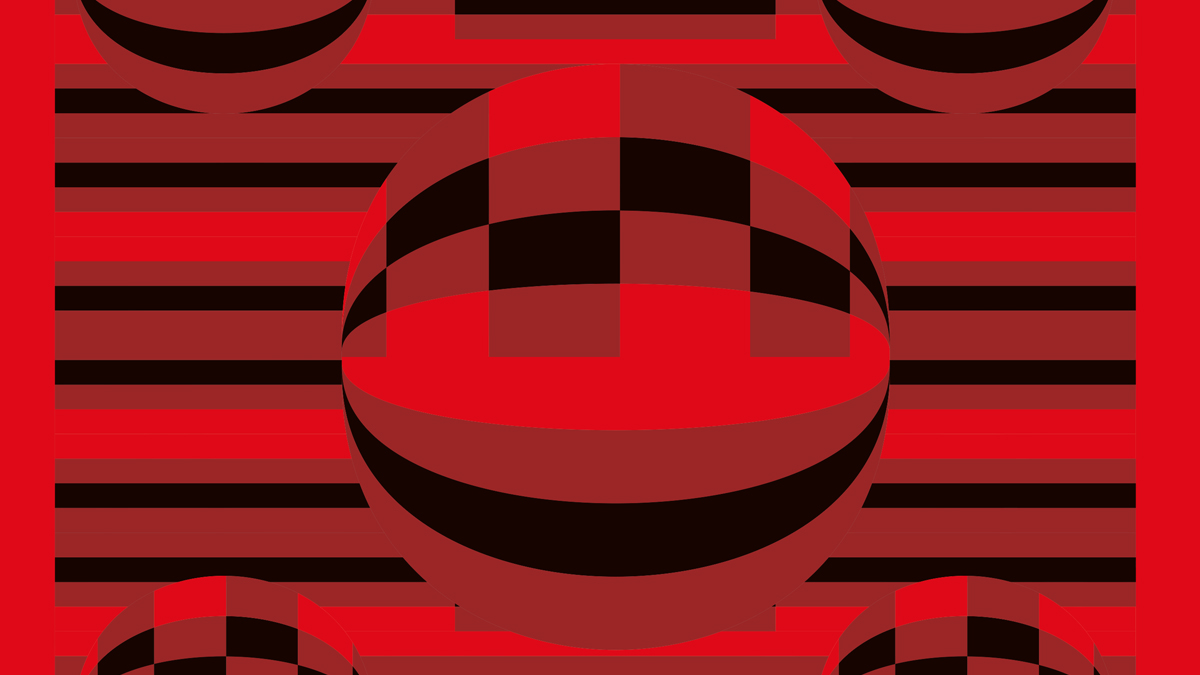 complete music lineup
The second Meakusma Festival will take place from September 8 to 10. After the first program announcements and the subsequent media attention, it is now time to concentrate on the essentials as the lineup is now as good as complete. Next to the known stages of the Alter Schlachthof last year, three new stages will be introduced: the Friedenskirche, Ikob and a small street in the city of Eupen that has a very specific acoustic quality. The eight stages are being organized together with the Goethe-Institut Brüssel, reiheM, Dublab Radio, Ben Ufo as a curator and Les Ateliers Claus.

Because of the size of the lineup, we can only present a snippet of the full program here.

New Yorkers Brian Close and Justin Tipp performed as Georgia on last year's edition of the festival and managed to turn more than a few heads. They now return as the Georgia Big Band featuring Sun Araw, M. Geddes Gengras, Matt Werth, Kiki Kudo and Blazer Soundsystem. Their concert will take place on the Ateliers Claus stage on the soundsystem of the Brussels-based 54Kolaktiv. All featured artists of the 'big band' will also do solo performances. Sun Araw and M. Geddes Gengras connect many influences in their music, resulting in a psychedelic and dublike new age sound that is very much of the 21st century. Matt Werth operates the RVNG Intl. label and its many sublabels as a platform for experimental musicians. The label stands out because of its awe-inspiring diversity and quality. Blazer Soundsystem are Tony Lowe and Nathan Corbin. They are both musicians in bands like Excepter as well as film makers. Next to the Georgia Big Band, the Ateliers Claus Stage will feature DJ Klakke, Tommy Denys, Raymond IV and multi-instrumentalist Gelbart who hails from Tel Aviv and whose music is an eccentric and shrill mix of jazz, library music, free percussion and something that for lack of a better word could be described as unclassifiable.

M. Geddes Gengras will perform his solo concert on the reiheM stage which will also feature a rare performance by the great Anthony Moore & The Missing Present Band next to a performance by British artist, journalist and writer David Toop, known for his work with Brian Eno, John Zorn, Prince Far I, Jon Hassell and many more.

Mary Orcher's album The West Against The People manages to be a contemplation on biographical elements, politics and social criticism. The result is musically very diversified, touching upon avant-pop, psychedelic rock and ambient, and yet pleasant and soothing thanks in no small part to her distinctive singing. The album was produced together with Hans-Joachim Irmler of Faust and features guest performances by Felix Kubin and members of Die Tödliche Doris.

Jace Clayton will not only be presenting The Julius Eastman Memorial Dinner but will also be performing as DJ /rupture. The New York based Clayton works with global themes. His book Uproot: Travels in 21st-Century Music and Digital Culture describes how sound is manufactured, spread and used by people worldwide from Mexico, Zagreb, Morocco to Dubai and Osaka. His focus goes beyond music, taking in social aspects as well as the industry behind music. This global perspective is also present in his DJ-sets with music magazine The Wire defining him to be a "pan-global, post- everything superhero".

Myriam von Imschoot and Doreen Kutzke will be presenting their experimental yodel-deconstruction Hola Hu, removing any dusty link to Oktoberfest and showing the art of the yodel as musically sophisticated and emotionally touching. João Lobo is known as the percussionist of Going. He will perform solo twice in the Gülcher Strasse in the city of Eupen, a street that has incredible natural acoustics and a surreal echo which will contribute greatly to the multi-faceted nature of Lobo's music.

The Phantom Kino Ballet audiovisual project of Lena Willikens and Sarah Szczesny will be stopping over in Eupen just before going on tour in Japan. Szczesny is a visual artist that has designed several
record sleeves and stage outfits for Lena Willikens. The Phantom Kino Ballet sees them fully share the musical as well as the visual helm. Sound and visuals are integrated as much as they work separately from each other.

Stefan Schneider's dark bass drones and Sven Kacirek's whirring percussion will for their performance at the Meakusma Festival be complemented by Swedish singer Sofia Jernberg, known for her voice improvisations. Stefan Schneider has been at the forefront of experimental electronic and listening music since the nineties as an ex-member of Kreidler, a member of To Rococo Rot and through his impressive bulk of solo work and various collaborations.
The Kesselhaus room will once again be dedicated to dance music on Saturday night. Viola Klein from Cologne and Whodat from Detroit have worked together for two EPs already in which classical house elements are given an oblique twist, as on their most recent release 'Exchange' on meakusma. From Hamburg, there will be Lawrence and RDVS. Together with Carsten Jost, Lawrence founded the infamous Dial label (featuring releases by Efdemin, Pantha du Prince and John Roberts) and he is also involved in the Smallville record store and label. RDVS (Richard von der Schulenburg) was a member of the band Die Sterne for nine years before venturing out on his own to concentrate on his solo productions. Besides publishing music on Smallville and (Dial sublabel) Laid, he runs his own It's label. Handless DJ hails from Brussels. His We're Beyond collective regularly organizes nights in the Fuse. He will round off the evening program.

On Sunday, Lawrence and RDVS will be back in the same room, this time together with Christian Naujoks, playing under their Sky Walking guise. Sky Walking is a band in the broadest possible sense of the word, at least as far as their musical attitude is concerned. Their concert will be a part of the Sky Walking label showcase, also featuring solo performances by Nowerk and Nika Son.

Baleine 3000 is a project of Lawrence Le Doux together with the French Afrojaws and Japanese MC Illreme. Their mini-album The Nap is an oblique amalgam of beats, guitar loops, melodies and soundscapes, fitting the Vlek label roster like a glove. Even Tuell is the cofounder of the Workshop Records label and is also known as a DJ and producer, sporting stylistic focus in both club and listening music.

Next to the music program there will once again be a broad offer of fringe activities.

Rie Nakajima from Japan and Belgian Pierre Berthet will be presenting their Dead Plants and Living Objects sound installation. Berthet studied experimental music with Frederic Rzewski of the Italian
impro-activists Musica Elettronica Viva and with Henry Pousseur. He was an accompanist of Arnold Dreyblatt and his orchestra for ten years. Nakajima has worked with David Toop and David Cunningham. Their installations adapt to the spatial nature of the used room and use its specifics. A whole array of objects is used, engines for example, producing a very lively interaction with the architecture.

The Dublab room will be hosting more lectures and panel discussions this year and will open on Friday already, running through to the end of the festival. Author, DJ and journalist Olaf Karnik will be featured here. He was the editor-in-chief of the German music magazine Spex and has also worked for FAZ, Suddeutsche Zeitung, WDR and ZDF. David Toop is of course not only a musician but also a celebrated author. He has also worked for the BBC and The New York Times. Radna Rumping will be presenting the Ja Ja Ja Nee Nee Nee lecture, inspired by the endless monologue started by Joseph Beuys in 1968. Rumping is an independent cultural programmer based in Amsterdam focused on combining and confronting various disciplines from different eras. She has her own radio show on Red Light Radio and organizes the Online Radio Festival. New this year are the live broadcasts of radio shows from the Dublab room by such radio stations as Radio Panik and Radio Centraal. There will also be various installations again. And once again the surroundings of the festival site will be an integral part to the festival. All artists performing in the dublab room will be featured in a future dedicated post as well as in the 'specials' section of the festival.

Space on the camping site next to the venue is once again limited. For more information on accommodation, tickets and the full program it is advised to consult the festival website.