March 14, 2017
In
Uncategorized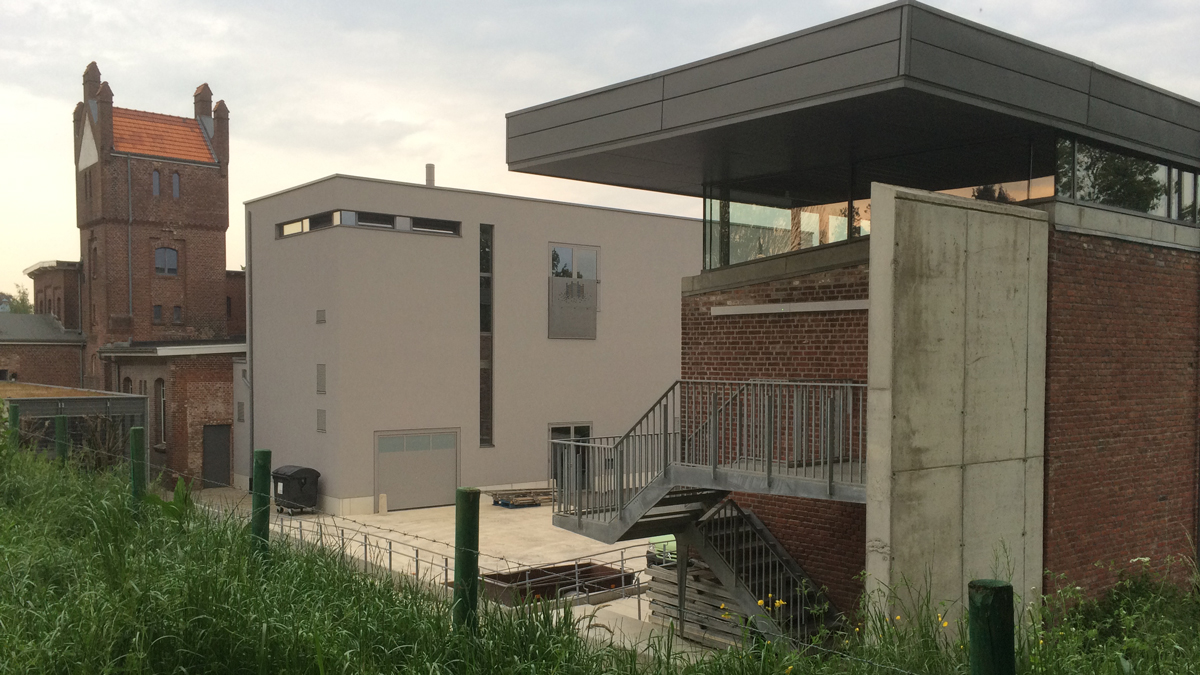 First round of artists
From September 8 to September 10 this year, the second Meakusma Festival will once again take place in Eupen, Belgium with limited amount of 'Early Bird' tickets available till the end of May.
2016 saw the birth of the Meakusma Festival during one sun-drenched weekend in September. The festival stood out because of its intimate atmosphere and its very attentive audience turning the festival experience into a celebration of the art of listening. With short distances between the stages and all other perks of the Alter Schlachthof venue, audience comfort was a central ambition of the first festival and will be so for all future editions.
Meakusma is happy to collaborate once again with the Goethe Institut Brüssel, a trusted partner for years now. reiheM from Cologne is also back as a partner to feature some of the very interesting artists and artistic points of view they represent.
The German branch of the Dublab internet radio station will once again host a stage with non-stop music, talks and interviews.
Two new partners are the infamous Les Ateliers Claus venue from Brussels and IKOB. Les Ateliers Claus will be co-hosting the tent/open air stage. IKOB will have its own stage for a day, featuring a performance by Pierre Bastien, the revered French experimental musical instrument builder and composer.
Ben UFO, one of the people behind the Hessle Audio club music label and one of the quintessential club music DJs of today, will be back, this time curating a stage. His DJ-set was one of the highlights of the first Meakusma Festival in 2016. He brings along Golden Pudel resident Nina, Hessle audio recording artist Bruce, DJ Stingray from Drexciyan Detroit and Electric Indigo who will be performing a special live set appealing to advanced clubbers.
The Friedenskirche, a church in Eupen, will be host to the "Touch Presents…" program, featuring two organ concerts by Claire M. Singer and The Eternal Chord and a live performance by Philip Jeck. Claire M. Singer's 2016 debut Solas spans 14 years of her work in acoustic and electronic composition. Together with Mike Harding, she is also a member of The Eternal Chord, a project that focuses on the sonic power of the organ. Philip Jeck started working with record players and electronic instrumentation in the 80s and is renowned for his soundtracks, music for theatre and dance companies and solo concert work.
There will be a Faitiche label showcase on Sunday featuring performances by Andrew Pekler, Barcelona pop luminary Lucrecia Dalt and Masayoshi Fujita and Jan Jelinek. Since 2008, Jan Jelinek's Faitiche label has been releasing its very own brand of experimental electronic music combined with a unique visual aesthetic. In 2016, it released Andrew Pekler's critically acclaimed Tristes Tropiques album as well as Schaum, a collaboration between Japanese vibra- phonist Masayoshi Fujita and Jan Jelinek.
A Sky Walking/Dial showcase will feature live performances by Sky Walking, Nowerk and Nika Son and DJ-sets by Lawrence, RVDS and Nika Son. Sky Walking uses jazz as a metaphor for musical conversation and improvisation. Its members Lawrence, RVDS and Christian Naujoks as well as Nowerk all circle around the Hamburg Dial label for club and listening music. Nika Son is a sound artist and musician also from Hamburg.
Jace Clayton, also known as DJ Rupture, is behind the Julius Eastman Memorial Dinner project, a 70-minute performance piece for grand pianos, live electronics and voice focusing on the work and life of the late African-American composer, pianist and vocalist Julius Eastman. Eastman's work is only now being hailed as an important part of the New York avant-garde music scene of the 60s, 70s and 80s.
Legendary Belgian composer Dominique Lawalrée will be performing his music together with an ensemble in the wake of the compilation of his work on the Catch Wave Ltd. and Ergot Records labels. Lawalree's work is an investigation into musical simplicity and musical essence.
The Jon Gibson ensemble will be performing Gibson's pioneering 1973 piece Visitations. Somewhat of a departure from the structured repetition of his musical peers, Visitations is a unique aural journey into eld recordings, ambient utes and synthesizers and free- owing textures. Gibson has played a key role in the development of American avant-garde music, working with and for Steve Reich, Philip Glass and La Monte Young.
This is only the first wave of artists and projects for the Meakusma Festival 2017. More will be confirmed through our festival website in the near future.
On the practical side of things, camping out in the garden of the Alter Schlachthof will once again be possible. The Eupen youth hostel is also coming back as a partner of the festival, featuring special rates for festival visitors. The festival website will provide an overview of hotel possibilities in and around Eupen, next to B&B's, guest rooms and AirBNB options.