May 19, 2019
In
Uncategorized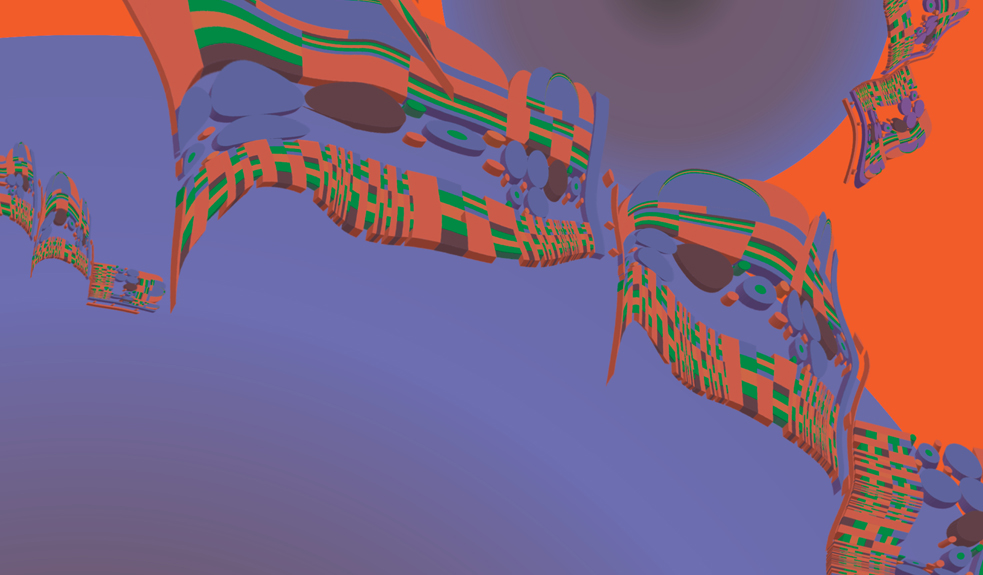 Full Music Program 2019
From September 6thtill 8th, the Meakusma Festival will once again return to the town of Eupen on the German-Belgian border, offering a carefully curated program of concerts, DJ-sets, installations, artists' talks, workshops and film screenings. The now complete lineup features a cross section of various forms of contemporary music, intent on transcending boundaries.

We would like to highlight some artists from the program. Impossible to touch upon everyone and everything, more information about the lineup as well as all practicalities can be found on this website.

Minimalist composer and installation artist Arnold Dreyblatt will perform with the Orchestra Of Excited Strings feat. Konrad Sprenger & Joachim Schütz.  As a student of La Monte Young, Pauline Oliveros and Alvin Lucier, Dreyblatt keeps alive the idea of essential reduction. His compositions for string instruments are both transcendent and ecstatic.

Jens-Uwe Beyer & Albert Oehlen will for the first time ever present their mammoth project "Yellow Book" in a live setting.Jens-Uwe Beyer released the album "The Emissary" on the Kompakt Pop Ambient label while Albert Oehlen is famous for his sculptures and paintings. The audio-visual live presentation of their joint project will unfold over several hours.

Lee Gamble has released music on Entr´acte, PAN and Hyperdub. He also runs the UIQ label. His most recent release "In a Paraventral Scale" is a reflective political commentary on capitalism. His club sets on the other hand serve as a euphoric tool for escapism. For Gamble, this ambivalence is deliberate, a comment on modern music in a hyperreal world. 

Trumpet players Franz Hautzinger & Mazen Kerbaj are pillars of the contemporary improv scene. Austrian jazz musician and composer Hautzinger has worked with international stars such as Lou Reed and John Cale. Kerbaj helped kick-start the improv scene in Lebanon and is an author and comic book artist whose contributions have featured in English music magazine The Wire. As a musician he has collaborated with Axel Dörner, Joe McPhee and John Butcher.

Behind the Ghost Producer alias stands producer and soundtrack composer  Raz Mesinai. He has contributed music to films such as Ridley Scott's "Black Hawk Down," "The Black Swan" and "The Wrestler". He was a driving force of the New York hip-hop and illbient scene in the 1990s. He also works as a comic book artist publishing for Marvel.

Zigtrax is the new project of Kassem Mosse, Mix Mup & Tapes. The Meakusma Festival will feature their first-ever joint appearance. Kassem Mosse and Mix Mup helm the acclaimed KM/MM project. What KM/MM is to house and techno music, Tapes is to Dub, conjuring up a raw, analogue, smoky energy with forceful rhythms.

Another premiere at the festival is the first-ever collaboration of NWAQ & Don't DJ. Both artists will be in Eupen a week before the festival as artists in residence, recording and developing new music that will be presented during the concert. For NWAQ, it will be the first time ever he performs live. 

Palestinian beat producer Muqata'a is renowned as the 'godfather' of Ramallah's underground hip-hop scene. He uses samples of classical Arab music to create a hugely expressive and reflective vision of experimental hip-hop beats.

Konrad Kraft is the longest-running project of musician Detlef Funder. Since the early 1980s, he has been developing evanescent synthetic sound sculptures.  Piotr Kurek's most recent work "Polygone" is immersed in a baroque kind of minimalism. Meditative sound cycles progressively draw the listeners in, mesmerising them with playful sound modulations, a radical version of what electronic music can sound like in the 21stcentury.

Bellows is the project of Italian composers  Giuseppe Ielasi and Nicola Ratti. They develop a complex sound range between acousmatic and fractal beats, ghostly melodies, musique concrète and analogue electronics. Georgia also take part in this fourth run of the festival. They will again be turning their numerous modern and traditional influences into polyrhythmic, unconventional grooves and music that is wild and free. 

On his Serge modular synthesizer Thomas Ankersmit creates razor-sharp, detailed sounds that, in a live setting, work with the contrast between a rising sense of chaos and the order of musical composition. Ankersmit will be performing music based on research conducted by Stockhausen pupil Maryanne Amacher. Trumpet player and guitarist Günther Schickert is part of the so-called Berlin School and is equally at home in krautrock and electronic music. At the Meakusma Festival, he will be performing with Bureau B artist  Andreas Spechtl, the founder of rock band Ja, Panik.

Cera Khin, a Tunisian resident of Berlin, is a DJ and producer who also runs the LazyTapes label on which she has published recordings by Peder Mannerfeld and Christoph de Babalon among many others. Her DJ sets meander through techno, mutant dancehall, hardcore and rave. 

James Place's recent album "Still Waves To A Whisper" combines dreamlike hauntological synthesizers with the hypnotic functionality of techno. Tolouse Low Trax very much represents the sound of the Salon des Amateurs in Düsseldorf. Also a member of Kreidler, he combines wave, krautrock, ethno rhythms, psychedelic music and techno.

Decha is the solo project of Viktoria Wehrmeister, who is the singer of the band Toresch and of the Klaus Dinger project "La! Neu?". On her solo debut "Hielo Boca", she improvises over minimalist compositions with her voice moving between spoken word and singing. The Wino Wagon DJ's collective from the Dublin Wah Wah Wino label releases genre-defying leftfield house music. 

Ralf Köster works as a booker at the Golden Pudel Club in Hamburg and runs the MFOC nights. Tako is the man behind Music From Memory, the acclaimed reissue label, and is also renowned as a gifted selector. Sonae's work meanders between the club and experiment with releases on Gudrun Gut's label Monika Enterprise.

The Knob, The Finger & The It is made up of Tobias Grewenig, Andreas Oskar Hirsch and Volker Hennes. They mix DIY lo-fi electronics, modern studio technology and outdoor field recordings to create percussive improvised psychedelic journeys. Phil Maggi is a Belgian composer, singer and filmmaker. He combines ambient drones, electro-acoustic music, field recordings and free jazz. He will perform with the Phil Maggi Quartet.

Lieven Martens Moana from the tropical synthesizer project Dolphins Into The Future will present his new album "Songs of Gold, Incandescent".

Garland consists of Phillip Jondo and Simon Weins who on their debut album on Lullabies For Insomniacs create dubby micro-tonal electro-acoustic music with percussive grooves. The East Belgian duo Selm is made up of brothers Nicholas and Thomas Giets. Their release "Kreise" on the Opal Tapes label features minimalistic industrial bass music which is at its most effective on a loud sound system.

Details about performance times of all artists will be communicated within the next few weeks. The Meakusma Festival will once again feature a series of installations, artists' talks, radio shows, film screenings and other specials. More details on the specials will also be announced soon.  

For all further information as well as tickets and the full program, please browse the website.