August 16, 2018
In
Uncategorized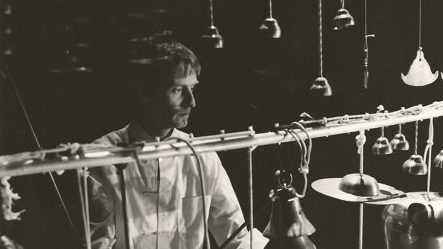 program change
It is with great regret we have to announce the cancellation of Michael Ranta's performance at the Meakusma Festival 2018 due to health reasons. American percussionist and founder of the Asian Sound instrument store in Cologne, Ranta was supposed to perform together with Timo Van Luijk as part of the La Scie Dorée showcase.

Replacing Ranta will be Belgian drummer and composer Daniel Denis. Denis was a founding member of Univers Zero, a band reputed for playing dark 'chamber prog', their long and complex compositions influenced by early 20th century composers such as Stravinsky, Bartok and Huybrechts. In the mid 80s, Denis started a long time association with avantgarde band Art Zoyd as a percussionist.

His solo work is, more so than his work with Univers Zero, marked by electronic instrumentation and touches of medieval middle eastern music.

Van Luijk and Denis will perform together as a duo, using Michael Ranta's instruments.